Under Construction – Part 4: Of Mice and Men
Regie: Iris Elezi; 26 Min., SCG/BiH/HR/AL/Kosovo 2005 (OmE)
Wettbewerb: Golden Black Box Competition

babylon berlin:mitte, Sa, 18.11.2006 um 20:15 Uhr
ACUDkino, Mo, 20.11.2006 um 19:00 Uhr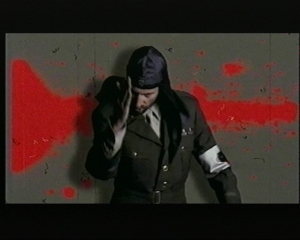 The people of the Balkans have always been connected to music. For a long time music has followed the development of the societies, reflecting the changes of the past 15 years. During the 90's, musicians portrayed the feelings of generations caught up in wars they did not fully understand. More often than not, musicians were on the forefront of anti-war movements, hence speaking the minds of thousands of young people. Today's musical scene still portrays a picture of the musician's surroundings - places caught between tradition and globalization. This documentary reveals the power of music as an instrument for social influence and a reflection of the times.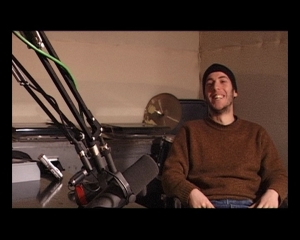 Credits
Directed by: Iris Elezi
Written by: Luan Qorraj
Produced by: Casey Cooper Johnson
Camera: Srdjan Slavkovic, Iris Elezi
Edited by: Iris Elezi
Video Post Production: Casey Cooper Johnson
Audio Post Production: Toton
Production Company: Crossing Bridges
Co-Producer: i's continuum
Media co-producer: Radio Television Kosova
Financed by:
• Press Now, Amsterdam
• German Foreign Office through the Stability Pact for South Eastern Europe with support of IFA/Media-Im-Pakt
• United States Office, Pristina
• Kosovar Ministry of Culture, Youth and Sports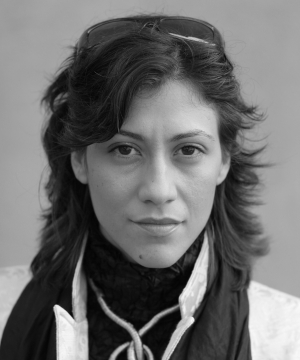 Director's Biography
Iris Elezi is an Albanian film director/producer. Iris graduated from New York University with a degree in Film & TV Production and minors in both anthropology & women's studies. In the last years she directed and produced a number of film projects in United States and in Albania including The Last Leaf, Suicide Inc (16mm), Renaissance (35mm), Memory & Scars, Transference, and If It Could Be (digital). Iris has received accolades and awards from the Albanian Film Office (Ministry of Culture, Youth, Sports), the New Orleans Film Festival, and New York's Two Boots Short Film Slam. Since an early age, Iris has worked as a producer and MC for youth programming at Albanian National Radio and TV. She later worked as a camera and sound operator for the Nebraska Film & TV Office and as an assistant teacher at New York University's department for film & television. Iris currently lives in Kosovo and teaches Filmmaking at the Prizren Film Academy. Iris also co-produced the televised film series Outside the Framework, a televised film festival on Radio Television Kosova dealing with provocative social themes relevant to Kosovar society.

Outside the Framework
UNDER CONSTRUCTION SERIES

"Remarkable and Disturbing"  - One World Human Right Film Festival

In 2003 and 2004, a Kosova based documentary team traveled throughout the countries of ex-Yugoslavia and Albania, filming and interviewing their neighbors about the issues that have been present and relevant to everyone of the region since the fall of communism and recent Balkan wars.  The Under Construction Documentary Series shows this region undergo its extreme changes through the voices of ex-fighters, local journalists, musicians, activists, Romas, and other interesting and un-common characters.  Each episode of this six part series focuses on one special theme, weaving together the perspectives of people from each country.