Alive – Jetoj
Regie: Mattia Soranzo; 18 Min., I/AL 2006 (OmE)
Wettbewerb: Human Rights Award

babylon berlin:mitte, Di, 21.11.2006 um 18:15 Uhr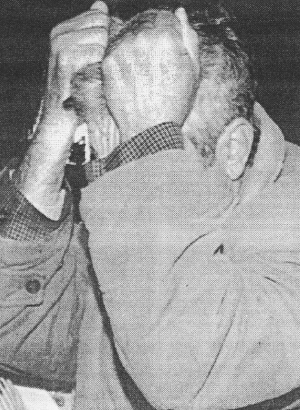 On March 24 1997 Romano Prodi and Bashkim Fino, italian and albanian prime ministers, are in Rome for a diplomaric meeting. They talk about sending an european peacekeeping force in Albania trying to set order in the country and also about an agreement on thousands of refugees leaving to Italy.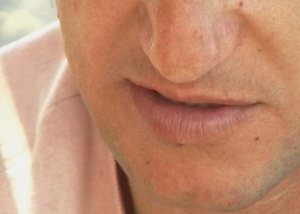 In the evening the announce of the understanding: Italy will guarantee for an helping plan to albanian policy and economy, but italian Marina Militare will directly guard albanian national waters for a "closer surveillance", to talk out refugee's boats of sailing to Italy.
On March 27 Fazlul Karim, italian delegate of U.N.H.C.R., visit Brindisi. During press conference he said that "U.N. does not share such a naval lockout, U.N. asks for protecion to refugees" (Il Manifesto, 28 Marzo), and also "asks neighboring countries to receive people who are leaving their home because of the civil war" (Il Corriere della sera, 28 Marzo). According to Geneve's treaty for human rights.
Italian Minister for Foreign Affairs reply that there's a agreement between italian and albanian government. In a little note he clarifies that there's no naval block at all, it's just a "incisive surveillance" (Il Corriere della sera, 28 Marzo).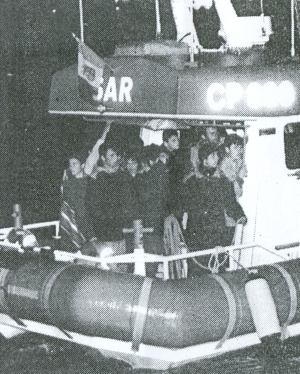 On March 28 1997 Kater I Rades sank down in international waters after a crash with corvette Sibilla of the italian Marina. Thirty four persons were recovered still alive, four corpses were found by Guardia Costiera. Marina said "they could be no more than forty people", survivors told about a hundred persons on board.
Jetoj - Alive is the story of that 28th of March by the words of Krenar Xhavara, who was on that boat. During a interview in Vlore Krenar tells everything about that day, from the sailing to the dramatic accident.
Jetoj is a document on injustice not to forget, at the same time it want to be an homage to a surviving man and to his mates.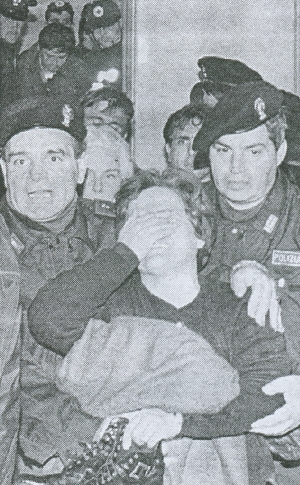 Mattia Soranzo, Galatina (Le), 9.12.1978, lives in Milano from 2004, where he works as free lance editor.
"L'altra vita", 12', miniDV, 2003, I° Premio Cortovisione - Lecce (2004),
"Refreshin' Vlora", 14', miniDV, 2005, Anteprima italiana Infinity Festival - Alba (2006).
Ervis Eshja, Tirana, 13.12.1975, he studies Sociology at University of Lecce. He worked as production assistant on "Littoral" di W. Muhammad (2003) and on "Good bye, enemy" di G. Xhuvani (2003).
"Sotto la ruota", 60', miniDV, 2005.
directors: Mattia Soranzo, Ervis Eshja
camera: Florian Haxhihyseni
producer: Cordula Hernler
video archive: Tonino Camuso, Roberto Aprile - Ossevatorio permanente Italia-Albania
editing: Mattia Soranzo
sound: Valerio Daniele
music: Redi Hasa, Valerio Daniele, Dario Muci, Marco Tuma, Giuseppe Spedicato, Giancarlo Paglialunga